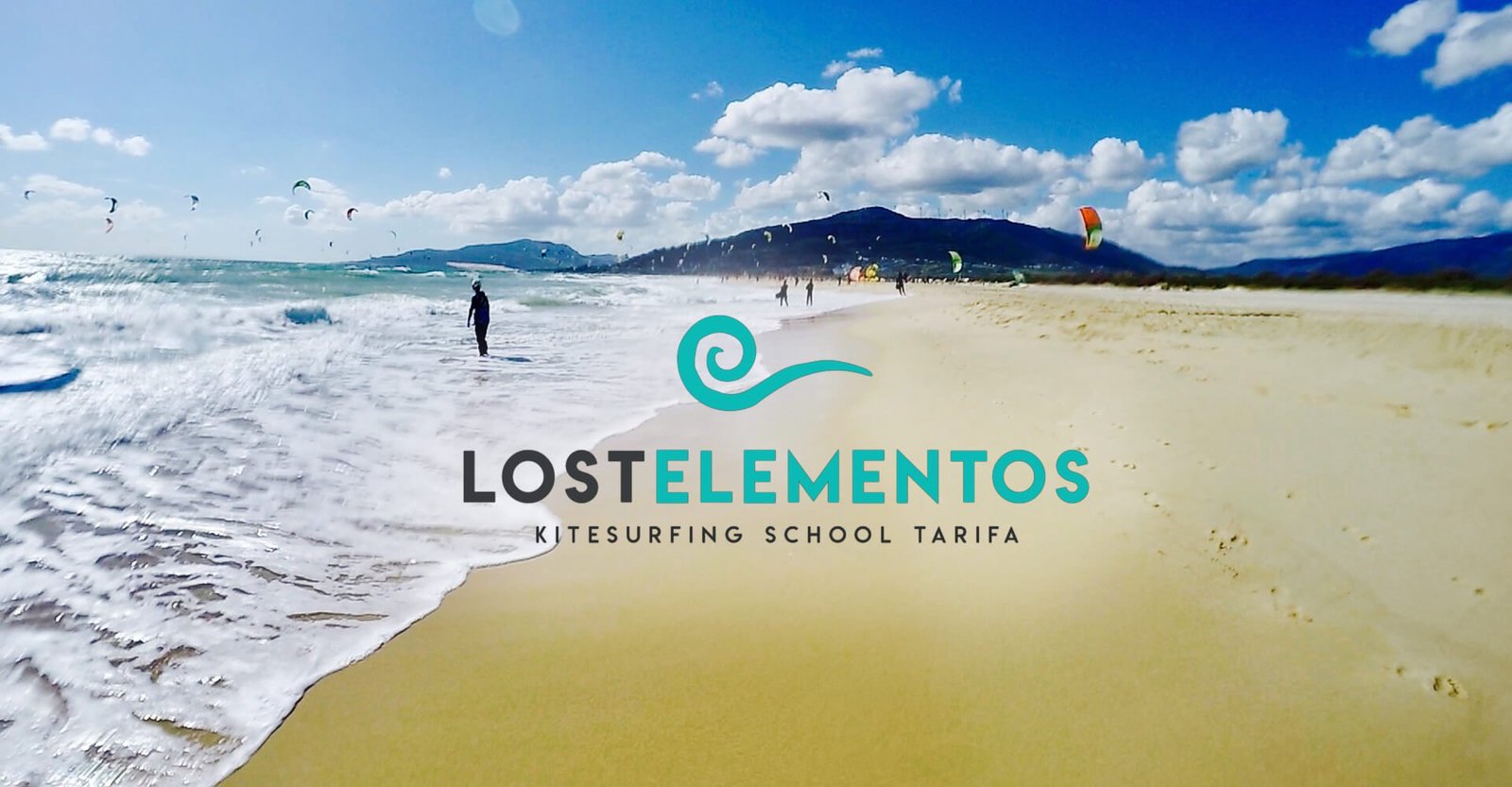 LOST ELEMENTOS
Kitesurf school Tarifa
---
Welkom bij Lost Elementos, de beste en meest innovatieve kitesurfschool in Tarifa.
Onze instructeurs zijn allemaal officieel gecertificeerd met één doel in gedachte - JOUW DOEL!

In de moderne life style vergeten we de meest belangrijke dingen in ons leven - "De Elementen". Wij helpen jou hiermee connecten op de coolste en mooiste manier- KITESURFEN!

Voor ons is kitesurfen niet alleen een sport, maar een manier van leven; en Tarifa is één van de beste plekken in de wereld om deze geweldige reis te starten.
---
---
KIES JOUW KITESURF CURSUS
Kies de Kitesurf cursus die het beste bij jou past en laten we er een mooie tijd van maken!
Alle boekingen online krijgen 10% korting!!!
GROEP
---
4u
100 EUR
8u
175 EUR
12u
240 EUR

ALL YOU CAN RIDE
Ieder volgend uur na 12u - 19 EUR

*prijs per persoon 3per + €15
This is the 1st item
This is the 2nd item
SEMI PRIVÉ
---
3u105 EUR
6u190 EUR
9u270 EUR

ALL YOU CAN RIDE
Ieder volgend uur na 9u - 30 EUR

*prijs per persoon
This is the 1st item
This is the 2nd item
SEMI PRIVÉ SNEL
---
3u120 EUR
6u230 EUR
9u325 EUR

ALL YOU CAN RIDE
Ieder volgend uur na 9u - 35 EUR

*prijs per persoon
This is the 1st item
This is the 2nd item
PRIVÉ
---
2u120 EUR
4u230 EUR
6u330 EUR

ALL YOU CAN RIDE
Ieder volgend uur na 6u - 50 EUR

This is the 1st item
This is the 2nd item
I spent three enjoyable days learning how to kite with Pepe and Marta from Lost Elementos and instructor Vincent. They are a really fun group of people to be around and great instructors who will give you all the technical tips you need to get up and riding. All of their equipment is brand new, unlike most of the other schools, and they also have the unique addition to the team of Pompa the puppy! Marta and Pepe even gave me a lift back to town after the sessions were finished. When I come back to Tarifa I'll be learning with these guys again!

I had lessons in Tarifa for one week and was really happy with my progress. I had a great time there, the guys got not tired to tell me the same thing till I really got it and did the first water starts. Learning with lost elementos is really fun! You learn the technic you need with fun at the exercise and sometimes you even get support of Pompa :) Loved it! Next trip to Tarifa with taking lessons from lost elementos is already planned :) Looking forward to seeing you again!

I was there for a few days with a friend to really learn how to kitesurf. I had taken a day of kitesurfing lessons before but after I started my course with Pepe I realized how much difference good teaching makes. He followed his own teaching style and quickly managed to make us feel confident manoeuvering the kite. By the time he put us on the board I saw that other students were struggling much more with the Tarifa conditions (pretty big surf). I can definitely recommend it. Looking forward to being back in September. Saludos, Alex
LEER KITESURFEN MET DE BESTE SCHOOL IN TARIFA
---
Kitesurf lessen voor alle niveaus
Kitesurf lessen voor alle niveaus: Beginners, Gemiddelde, Gevorderde and Kinderen
IKO and FAV Gecertificeerde Instructeurs
Al onze instructeurs zijn Officieel Gecertificeerd, door FAV (Federación Andaluza de Vela) en IKO (International Kiteboarding Organisation) en wij volgen de organisatie en veiligheidsmaatregelen.
---
Het nieuwste materiaal
Al ons kitesurf materiaal is splinternieuw en van het laatste model om de best mogelijke prestatie te garanderen tijdens het lesgeven
Geen wind? Geld terug garantie!
Met bijna iedere dag goede wind condities, kunnen wij je ook bijna garanderen dat je als kitesurfer naar huis gaat en moet onze ''Geen wind-geld terug garantie'', wordt de keuze makkelijk gemaakt wie jij moet kiezen voor de introductie tot deze nieuwe lifestyle.
KITESURF MASSAGE
Kitesurf is net als andere sporten fysiek veeleisend, ongeacht jouw huidige niveau. Een sportmassage, gespecialiseerd voor kitesurfers is perfect om alle skeletspieren in conditie te houden en de beste resultaten te bereiken tijdens de training.